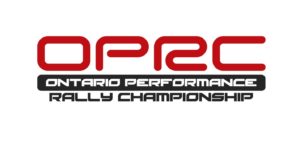 Performance Rally
Performance Rally is the most familiar type of rally. It's all about speed on loose surfaces where the goal is to have the lowest cumulative time over multiple stages. There are three distinct types: Rally Cross, Rally Sprint, and Stage Rally.
Rally Cross is the fastest growing and most accessible type. Events take place on short loose surface courses where a navigator is not needed. Vehicle regulations are the least restrictive of the three types and just about any road-worthy vehicle can enter. Rally Cross is considered the most affordable way to race on loose surfaces and a great introductory to Rally Sprint and Stage Rally. It can also be a great spectator event as most of the course is visible from a single location.
Rally Sprint is much like full stage rallying but events aren't as long, have speed restrictions, and slightly less stringent safety requirements. Vehicles require full cages, racing seats, and harnesses. A navigator is required as these events take place on long challenging sections of public roads which are closed for the event. Rally Sprint is generally considered a stepping stone to stage rallying.
Stage Rallies are the top tier of performance rallying. Just like Rally Sprint, a fully caged vehicle and a navigator are required and events take place on closed public roads. The big difference is that there aren't any speed restrictions and teams must have some prior experience to qualify. RSO runs the Ontario Performance Rally Championship (OPRC) with events in Ontario and Quebec.
Organizing performance events takes a lot of effort from many dedicated volunteers. Consider supporting your local rally club and volunteer for an event. It's a great way to get up close to the action! RSO Affiliated Clubs
Consult the Event Calendar for upcoming events.
Performance rally rules & regulations can be found on the CARS website, along with licence applications & a number of other useful links.
For up to date information with regards to the OPRC you can also follow the championship on Facebook @OntarioPerformanceRallyChampionship as well as on the OPRC Website
Helpful Information
New co-drivers might find Alan Ockwell's timing information handout very useful. The document explains how timing works at a performance event, how to fill in your timecard as well as how time control procedures work. Check out the following document – Timing Handout